Robs Stupid Boner Page
This is Robs Stupid Boner Page. It is Stupid.
Boner is a homemade robot I built about a year ago can play any song on rock band by watching TV He can play nearly any song on expert and whoops any human I know He plays a standard guitar thats has a couple wires so he doesnt have to have 5 fingers on his left hand to play orange notes His eyes change color according to how fast he plays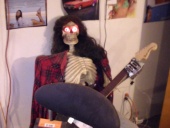 Boner When he was just a baby
Oct 23,2010 Boner has been playing for friends and family for nearly a year now. I decided to let other people see him for whatever reason.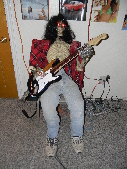 Boner Rocks
Boner Playing Float on
Boner Playing Alex Chilton
Boner Playing Down with the Sickness
Boner Playing Any Way You Want
Boner Playing Chop Suey
Boner Playing Colony of Birchmen
Boner Playing Float on
Boner Playing Peace Sells
Boner Playing Painkiller
Boner Playing Visions
Boners Program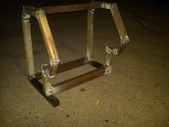 Check out boobys page